Edgar Varèse (1883-1965)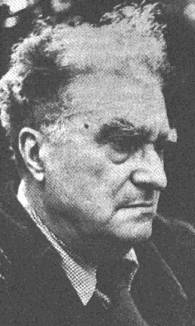 (born Paris, 22 December 1883; died New York, 6 November 1965).

He studied with d'Indy at the Schola Cantorum (1903-5) and Widor at the Paris Conservatoire (1905-7), then moved to Berlin, where he met Strauss and Busoni. In 1913 he returned to Paris, but in 1915 he emigrated to New York; nearly all his compositions disappeared at this stage, with the exception of a single published song and an orchestral score, Bourgogne (1908), which he took with him but destroyed towards the end of his life. His creative output therefore effectively begins with Amériques for large orchestra (1921), which, for all its echoes of Debussy and of Stravinsky's early ballets, sets out to discover new worlds of sound: fiercely dissonant chords, rhythmically complex polyphonies for percussion and/or wind, forms in continuous evolution with no large-scale recurrence.

In 1921 he and Carlos Salzedo founded the International Composers' Guild, who gave the first performances of several of his works for small ensemble, these prominently featuring wind and percussion, and presenting the innovations of Amériques in pure, compact form: Hyperprism (1923), Octandre (1923) and Intégrales (1925). Arcana (1927), which retums to the large orchestra and extended form with perfected technique, brought this most productive period to an end.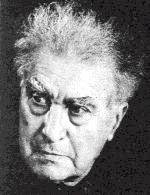 There followed a long stay in Paris (1928-33), during which he wrote Ionisation for percussion orchestra (1931), the first European work to dispense almost entirely with pitched sounds, which enter only in the coda. He also took an interest in the electronic instruments being developed (he had been calling for electronic means since his arrival in the USA), and wrote for two theremins or ondes martenot in Ecuatorial for bass, brass, keyboards and percussion ( 1934). The flute solo Density 21.5 (1936) was then his last completed work for nearly two decades. During this time he taught sporadically and also made plans for Espace, which was to have involved simultaneous radio broadcasts from around the globe; an Etude pour Espace for chorus, pianos and percussion was performed in 1947. Then, with electronic music at last a real possibility owing to the development of the tape recorder, he produced Déserts for wind, percussion and tape (1954) and a Poème électronique (1957-8), devised to be diffused in the Philips pavilion at the Brussels Exposition of 1958. His last years were devoted to projects on themes of night and death, including the unfinished Nocturnal for voices and chamber orchestra (1961).